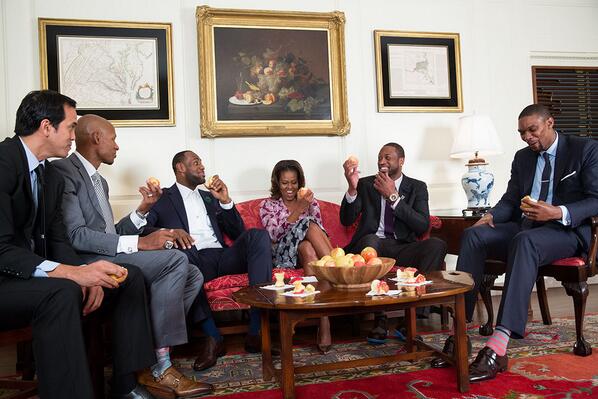 (photo: twitter @FLOTUS)
First Lady Michelle Obama teamed up with the Miami Heat to promote healthy eating, during their recent visit to the White House. LeBron James, D-Wade, Ray Allen, Chris Bosh and Heat Coach Erick Spoelstra are a part of the latest "Let's Move" campaign. The ad made it's debut Tuesday morning on Good Morning America.
The "First Lady" can dunk!
Also On K Soul 94.5: