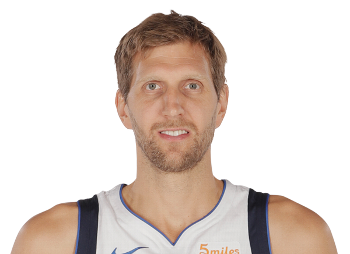 Dirk Nowitzki knew that he probably needed to put the Dallas Mavericks on his shoulders from an offensive perspective with Jason Terry unavailable against the Philadelphia 76ers.
It just took Nowitzki a half to follow through on the plan.
What a show it was once Dirk did get going.
Nowitzki thawed out after a 2-of-11 first half to torch Philadelphia for 24 points in the second half, matching the Sixers' total for the final 24 minutes. Dirk had a dozen points in the third quarter and a dozen more in the fourth to key the Mavs' biggest comeback of the season and an 82-75 win.
"I really tried to find my rhythm early and get some baskets and get going, but for some reason that first half it just wasn't happening," said Nowitzki, who finished with 28 points after hitting 8 of 11 shots from the floor in the second half. "I felt like I had some good looks there, but just didn't have a good rhythm and some of the stuff was short.
"In the second half, I really had the same mindset but just had a couple go in. We all know when a shooter sees a couple go in, the confidence goes up. … I just rolled from there."
It was Nowitzki's seventh 20-plus-point performance in the last eight games, but he was in the midst of a mini-slump at the half. He had hit only 19 of his last 58 shots from the floor over the previous three and a half games before catching fire in the third quarter, when he was 5-of-6 from the floor, hitting a pair of transition 3-pointers and a few midrange jumpers, highlighted by a high degree of difficulty one-legged leanaway off the dribble.
"At this point, this is not a shock," coach Rick Carlisle said of Nowitzki's second-half shooting exhibition.
No, it's not a shock. There have been precious few players in NBA history to score as prolifically for one team as Nowitzki has for the Mavs.
Also On K Soul 94.5: